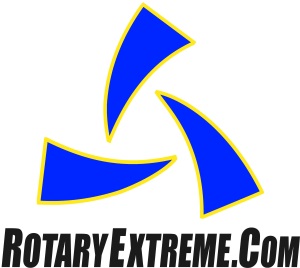 /Gallery/
Please click on the thumbnails for high resolution photos. More cars to come as we are updating the gallery section of the website.
1. Calvin Wan's Drift FD sponsored by Rotary Extreme:
The white FD sports Rotary Extreme Monster Vmount, Rotary Extreme N1 CF Hood, Rotary Extreme CF GT Wing, Rotary Extreme Toe Links and Trailing Arms, Rotary Extreme Sway Bar Mount Assembly, APEX AX75F82 Single Turbo. We recently updated Calvin's car with our new Track Vmount set-up. The new set-up is in the photos with his car in the Falken paint scheme.
2. Tony Angelo's Falken Drift FD sponsored by Rotary Extreme:
Rotary Extreme Engine Brace Damper, Rotary Extreme CF GT Wing, Rotary Extreme Extreme Fuel System, Rotary Extreme 300M Chromoly Axles, Pillow ball bushings for all suspensions, Custom Fender Braces, Mazdaspeed PPF, M Sports Bodykit.
3. Kai's FD:
Rotary Extreme T04R Single Turbo, Monster Vmount, 3" Midpipe, Engine Brace Damper, Hood Damper, Harness Bar, HID CF Headlight Kit, FEED Style CF Sideskirts, FEED Style Full CF Rear Wing soon to be changed to CF GT Wing, CF N1 Hood, CF Pro Diffuser, Recaro SPA Carbon Kevlar Bucket Seats.
4. Martin's FD:
Rotary Extreme Monster Vmount, Sleek Headlight Kit, Type F Carbon Fiber Rear Wing, Hood Damper Kit, Type FEED CF Sideskirts, 99 JDM Front Bumper, 99 Front Lip, 1600 cc/min fuel system, T04S Turbo Kit,
5. Heath's FD:
Rotary Extreme Regular Vmount, Tial BOV, FEED Manfiold Cover, FEED Tow Hooks, 99 Spec Lip, 93 Upgrade Combo Lights, Type F Fiberglass Sideskirts, Carbon Fiber Bumper Guard
6. Eric's FD:
Rotary Extreme N1 Front Bumper, Type FEED Front Fenders, Type FEED Rear 1/4 Panels, N1 Fiberglass Hood, Sleek Headlight Kit
7. Victor's FD:
Rotary Extreme N1 Front Bumper, N1 Sideskirts, N1 Rear Fender Flare molded, C West Headlights, C West Carbon Fiber GT Wing, Sparco Seats, Takata Racing Harness
8. Mikey's FD:
Rotary Extreme Regular V-mount, Rotary Extreme Mini-Battery Kit, Greddy Strut Bar, HKS RS Intake, HKS SSQV BOV, HKS SSQV BOV Purple Insert, Efini Y-pipe, Apex'i EXV N1 Suspension, Apex'i Power FC, Buddy Club Condenser, 3" downpipe, High-flow cat, GP-Sports front bumper, Mazdaspeed Aero Type II Wing,. SSR Varden Sport 17" Wheels
9. Jeff's FD: Street Ported motor w/ 3mm Apex Seals, HKS T04Z Single Turbo Kit, Aqua Mist 2d Water Injection Kit, Rotary Extreme Monster "V Mount" Intercooler /Radiator (Koyo), Apexi Power FC with Commander, Greddy Profec B Spec 2 Boost Controller, HKS GD Max Clutch w/ 11 lb Flywheel, Sard 280 LPH Fuel Pump, Walboro 255 LPH Fuel Pump,850cc Primary Injectors, 1600cc Secondary Injectors, Aeromotive Adjustable Fuel Pressure Regulator, Greddy Titanium Cat Back exhaust, 3 Bar Map Sensor, Tial Blow Off Valve, HKS Twin Power Ignition System for Rotary
Battery Relocated to the Trunk, Rotary Extreme Engine Brace Damper, Rotary Extreme Headlight Kit
10. Joshua 's FD:
Rotary Extreme parts: Track/Touge "V Mount" Intercooler (Garrett) and Radiator (Koyo), 3 piece pulley kit and hood damper kit.
Suspension:
18" Work Meister Sp1 3-piece wheels- 9" front 10"rear, Hankook Evo-12 tires- 265 front 285 rear, Eibach Pro-kit Springs
Apexi 7-way adjustable shocks, Powerflex polyurethane bushings, IR Performance polyurethane engine mounts
Brakes:
Rebuilt calipers, Stoptech SS braided lines, Hawk HPS pads
Engine:
Apexi Power FC (tuned by SpeedOne), Stockport JDM REW engine, Garrett GT35R T3 1.06 A/R
A-Spec Tuning Manifold & Downpipe, Tial 44mm Wastegate, Greddy Catback exhaust with 3" midpipe
Tial 50mm BOV, ACT Street/Strip clutch, 850cc Primary , 1680cc Secondary, FJO Injector Driver
KG Rails, Aeromitive FPR, SaRD fuel pump, HKS Twin Power ignition amplifier, Relocated OEM coils
R1 dual oil coolers w/ AN fittings & braided line, Ceramichromed UIM, LIM, Waterpump housing, Water filler neck
Interior
PLX wideband A/F gauge, Defi water temp, Defi EGT, Defi Boost, JDM arm rest
Exterior
Factory Montego Blue paint, OEM R1 Lip
Here is his build thread. http://www.rx7club.com/showthread.php?t=932044
11. Chris Tran 's FD:
Rotary Extreme parts: Track/Touge "V Mount" Intercooler (Garrett) and Radiator (Koyo).
Engine:
Rebuilt 13b REW, Larger street port with 2mm super seals 700 times stronger then OEM
Braced oil pan,Banzai Racing block off plate kit, Banzai racing OMP elimination block off kit
polyurethane motor mounts, Spec stage 3, 6 puck clutch, Under drive pulley kit.
Forced induction, Cooling and Bolt On:
Garrett T04z dual ball bearing water and oil cooled turbo
K&N filter, T4 manifold, Custom Downpipe heat wrapped
Tail 44mm Wastegate, Greddy RS BOV, Greddy Elbow
All lines and fittings.. (Spent 40 dollars n just fittings) No shitty parts here
Pettit AST, Oil catch can, Greddy Titanium Exhaust
Rotary Extreme Single Turbo Track Vm
Fuel:
KGparts fuel rail, Bosch 1680cc secondary injectors
modified OEM primary rails and OEM 550cc primary injectors
50psi fuel injector hose, Aeromotive FPR, walbro 255 fuel pump.
ECU, Electronics and ETC:
HKS twin power w/harness, Apex'i Power FC
Greddy boost controller and Greddy turbo timer
Prosport Premium EGT gauge and Prosport Boost gauge
Prosport Wideband Kit with 0-5 data log-it
HKS fuel cut controller, Battery Relocation kit.
12. Rick Pierson / Rotary Amuse RX-7:
NOTE: All of Ricks pics are credited to "Sean Briggs - AWOL Media"
This nicely modified black FD is full on sweet bolt-on goodies and is the FIRST FD to feature Rotary Extreme's Twin Turbo Track V-mount kit.
This kit was designed to run the turbos in sequential and non sequential and it will give you maximum cooling with BNR stage 3 twin turbos.
Here is the spec sheet.
ROTARY EXTREME:
Twin Turbo Track V-Mount Intercooler kit, Hood Dampers, V-Mount Koyo Radiator, Rear Harness/Strut Tower Bar,
Carbon Fiber N1 Hood, Carbon Fiber Side Skirts, Carbon Fiber Door Sills

.


ENGINE MODIFICATIONS:
Rotary Amuse Carbon Fiber Cooling Panel; Derale Performance Power Steering Cooler; Hose Technique Cooling Hoses;
HKS Racing Suction Kit, 3" Downpipe, Carbon Ti Exhaust, Circle Earth Grounding Kit, Twin Power Ignition Amp and Harness, Super Sequential Blow Off Valve;
Pettit Racing 3" Resonated Midpipe, Air Separator Tank, Air Pump Eliminator Kit; GReddy Throttlebody Elbow; Unorthodox Racing SS Pulley Kit;
Pineapple Racing Oil Pan; RC Engineering 550cc Primary Injectors, 1200CC Secondary Injectors; Walbro 255lph Fuel Pump; Carbing Cooling Panel;
Westco Mini Miata Battery; BMW Battery Terminal Box; Taylor battery Relocation Kit; NGK BUR9EQP Trailing and Leading Spark Plugs;
Idemitsu Racing 20w50 Rotary Engine Oil; Mazda FC3S 180* Thermostat
.
ENGINE MANAGEMENT: A'PEXI Power FC, FC Commander
.
DRIVETRAIN
: ACT Heavy Duty Pressure Plate, ProLite 9.8lb Flywheel; OEM Clutch Disc, Automatic Counterweight; Cusco 1.5Way RS Limited Slip Differential;
Redline 75W90 Gear Oil, Friction Modifier; B&M Short Throw Shifter; Rotary Performance Solid Differential Mounts; Techna Fit Stainless Steel Clutch Line
.



SUSPENSION:
TEIN Super Street Coilovers (F670/R560), Solid Upper Pillow Ball Mounts F/R; Racing Beat 1.25" Front Sway Bar, Front Sway Bar Brace, 3/4"Rear Sway Bar;
Rotary Performance Rear Toe Link Set, Trailing Arms; Cusco D-Style Front Strut Tower Bar; Gotham Racing Engine Torque Brace; Noltec Polyurethane Motor Mounts
.


BRAKES
:
FrozenRotors by Diversified Cryogenics Cryo-treated Rotors F/R; Hawk HP Plus Brake Pads F/R; Hard Brakes 0.02" Titanium Brake Shims F/R;
Motul RBF600 Brake Fluid; Alcon Brake Temperature Strips; KVR Performance Stainless Steel Brake Lines
.
WHEELS & TIRES: CCW Classic 17x10(F) 17x11(R); Kumho Escta XS 255/40/17(F) 295/35/17(R).
EXTERIOR: RennenMetal Rear Tow Hook
.
INTERIOR:
Rotary Amuse Carbon Fiber Glove Box Panel, Carbon Fiber Stereo Deletion Panel; Sparco EVO Seat, Sprint V Seat,
5-point Cam Lock Harness, 4-point Cam Lock Harness, 345 Suede Steering Wheel, Leather Red-Stiched Shift Boot, Leather Red-stiched E-brake Boot;
MemoryFab Super-lo Seat Rail; Autopower 4-point Race Roll Bar; Mazda RX-8 5-speed Shift Knob; NRG Short Hub Steering Wheel Adaptor,
Quick Release Steering Wheel Adaptor; Tri-Power Center Channel Dual Gauge Pod; Autometer A-pillar Triple Gauge Pod,
Carbon Fiber Gauge Cup; A'PEXI FC Commander Holder; Rotary13B1 Remove Before Flight Ribbon
.


ELECTRONICS:
HKS EVC V Boost Controller, US Spec 1 Turbo Timer; AEM UEGO Wideband Air/Fuel Ratio Gauge;
Autometer Carbon Fiber Series Oil Temperature Gauge, Carbon Fiber Series Boost/Vacuum Gauge, Carbon Fiber Series Oil Pressure Gauge,
Carbon Fiber Series Water Temperature Gauge, Carbon Fiber Exhaust Gas Temperature Gauge; Lo/Jack Auto Recovery System; Viper 791XV Alarm System
.
If you are a Rotary Extreme customer and you wish to have your car featured in the gallery, please email us the photos along with the modifications you have on the car.
Copyright © 2001-2017 Rotary Extreme. All rights reserved.